Original Newsletter Goal: To let Artec's current and past clients know of company's successes, new openings of centers, reviews of performances in existing venues, etc.

New Newsletter Goal: To entice Artec's current and past and potential clients to explore many different services Artec has to offer, through drawing them into Artec's services section of the website as well as project section that also highlights Artec services but for a specific facility.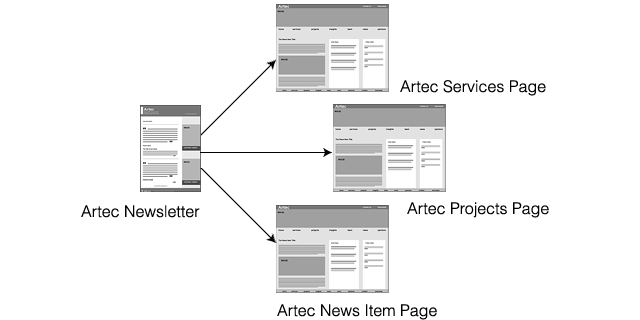 Design Approach: Within a body of a newsletter include a helpful tip or a consulting advice for a situation a client may find themselves in and offer a link to a landing page which will connect this advice to a specific Artec service or a handful of services. Therefore encouraging them to learn more about what Artec can offer.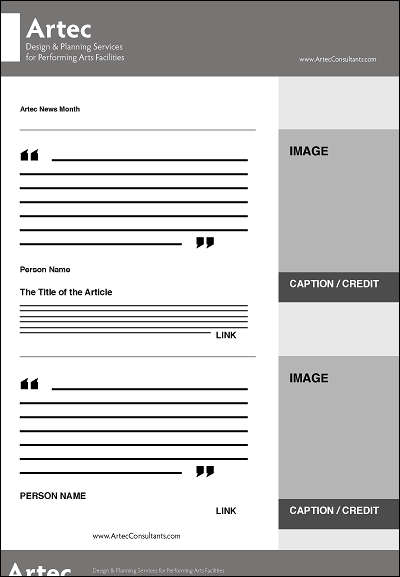 Results: A Partner found that the idea had potential to generate new leads, but after a consideration it was decided that at that time it would be almost impossible for consultants to collaborate on such project, because of the time constrains on the consulting team.